L. RON HUBBARD'S
PHOENIX HOME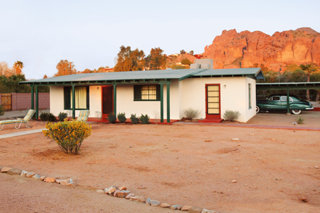 Scientology Founder L. Ron Hubbard's Phoenix home stands as a fully restored, national historic landmark in the shadow of the legendary Camelback Mountain.
It was here in 1952, culminating two decades of research into the life force, Mr. Hubbard made his breakthrough discovery: the isolation and identification of the human spirit. Whereupon, he founded the Scientology religion and established the first Hubbard Association of Scientologists in downtown Phoenix.
Through the course of the following three years, Mr. Hubbard authored seminal scripture of Scientology and delivered more than 600 lectures to the earliest students of Scientology, who traveled to Phoenix from cities over the world.
It was also in Phoenix that Mr. Hubbard first announced Scientology to the world in his historic weekly public lecture series, The Golden Dawn. Here, too, he established the fundamental axioms, codes and symbols of the religion.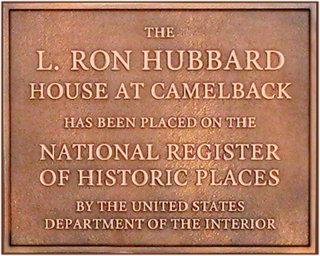 After meticulous restoration, Mr. Hubbard's home stands today exactly as it did when he lived in Phoenix. Original artifacts, informative displays and photographs tell the epic story of the birth of the only major new religion to emerge in the twentieth century.
L. Ron Hubbard's historic Camelback home was honored with the Arizona Governor's Heritage Preservation Honor Award.