THE CHURCH OF SCIENTOLOGY
OF PHOENIX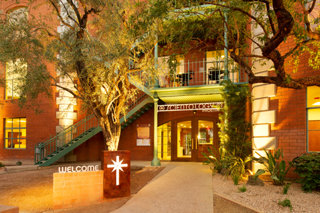 Welcome to the Church of Scientology of Phoenix.
This city holds the distinction of being the birthplace of Scientology, for it was here that Founder L. Ron Hubbard made the breakthrough discoveries of the human spirit that gave rise to our religion.
Since 1974, our Church has served a growing congregation in Phoenix. Today, we are honored to provide our help to communities across the Valley of the Sun from our home in Arcadia.
Our Church realizes Mr. Hubbard's vision that all Churches of Scientology become what he termed Ideal Organizations (Orgs). Ideal Orgs not only provide the ideal facilities to service Scientologists on their ascent to higher states of spiritual freedom, but they also serve as a home for the entire community and a meeting ground of cooperative effort to uplift people of all denominations.
To that end, we share our Church and our many social betterment and community outreach programs with this city. More than ever, we look forward to working together to achieve our shared dreams of a drug-free, crime-free and flourishing future for all.
Our doors are open. Our help is yours.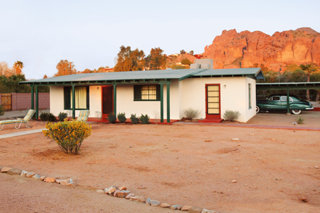 Scientology Founder L. Ron Hubbard's Phoenix home stands as a fully restored, national historic landmark in the shadow of the legendary Camelback Mountain.
GRAND OPENING
On July 18, 2010, over four thousand Scientologists and their guests packed the street before 35 South Raymond Avenue in the heart of Pasadena's Old Town, for the grand opening of the new Church of Scientology in the City of Roses. Mr. David Miscavige, Chairman of the Board of Religious Technology Center and ecclesiastical leader of the Scientology religion, addressed the crowd and dedicated the historic, 58,000-square-foot building, calling it "a whole new breed of Scientology Organization—one only previously dreamed of for this city."